On today's post, we'd like to share with you this very informative video by Funker Tactical that gives us an inside look at the armored vehicle industry.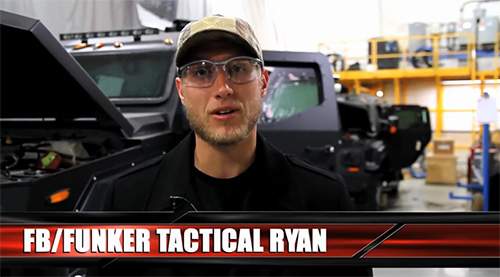 Join Ryan (a combat medic) as he travels to Canada and interviews Durward Smith, President of Terradyne Armored Vehicles Inc, the company that made J.R. Smith's $450,000 Gurkha F5 that we mentioned on one of our previous articles which you can read here. Get a quick tour of the company's production line and ride with Ryan as he gets behind the wheel and take one of the armored trucks for a spin on the test course.
Video not showing? Click here to watch the video directly from the show's YouTube channel.